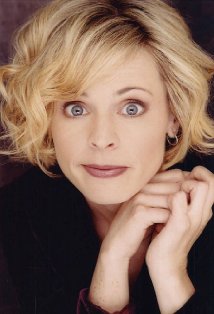 Maria Bamford was born in Port Hueneme, California at the Naval Base. Her parents are Joel (dermatologist) and Marilyn (therapist) of Duluth, MN. She attended Chester Park Elementary and Marshall High School in Duluth MN and went on to attend Bates College (Lewiston, ME), University of Edinburgh (Scotland) and received a degree in Creative Writing at the University of Minnesota in Minneapolis.
She started stand-up in Minneapolis at the age of 19 at Stevie Ray's Comedy Cabaret and 10 years later, made her first appearance on the Tonight Show!
In Ugly Americans, Maria was the voice over for Galen, Dolores, and various voices in Hell for the Holidays.
External links
Edit
Ad blocker interference detected!
Wikia is a free-to-use site that makes money from advertising. We have a modified experience for viewers using ad blockers

Wikia is not accessible if you've made further modifications. Remove the custom ad blocker rule(s) and the page will load as expected.