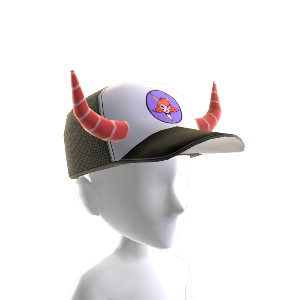 Feeling a little devilish? Show your horns with the Ugly Americans Demon Trucker Cap. Meet more of New York City's finest Ugly Americans and help prevent the end of days by downloading Ugly Americans: Apocalypsegeddon on Xbox Live Arcade!
The image on the hat resembles the emblem for the "See You In Hell" achievement/trophy.
Ad blocker interference detected!
Wikia is a free-to-use site that makes money from advertising. We have a modified experience for viewers using ad blockers

Wikia is not accessible if you've made further modifications. Remove the custom ad blocker rule(s) and the page will load as expected.