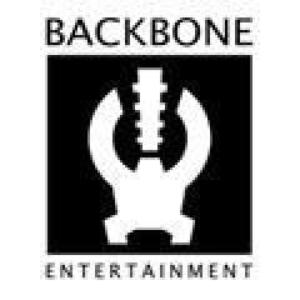 Backbone Entertainment is an independent video game development company located in Emeryville, California. It developed Ugly Americans: Apocalypsegeddon on August 31, 2011.
Brief History
Edit
Backbone Entertainment is the result of a 2003 merger between Digital Eclipse Software and ImaginEngine.
In 2005 the company merged with another video game developer, The Collective, Inc. in Newport Beach, CA to form a new conglomerate, Foundation 9 Entertainment.
An additional studio was formed in 2006 in Charlottetown, Prince Edward Island, but was spun out in 2007 to become Other Ocean Interactive.
Then, another studio was added, KnowWonder, formerly owned by Amaze Entertainment, best known for The Sims 2 DS and The Sims: Bustin' Out.
External links
Edit
Ad blocker interference detected!
Wikia is a free-to-use site that makes money from advertising. We have a modified experience for viewers using ad blockers

Wikia is not accessible if you've made further modifications. Remove the custom ad blocker rule(s) and the page will load as expected.