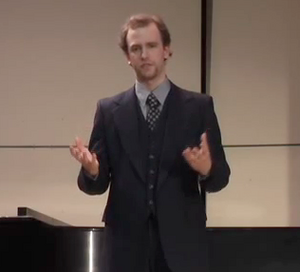 Aaron Blitzstein is an American television writer. He has written for shows including Family Guy, Mad, The Late Show with David Letterman, the FX series The Riches, The Andy Milonakis Show, Best Week Ever, Crank Yankers, and Ugly Americans. He was also vice-president of World Championship Wrestling. Prior to writing, he was part of the team of personal managers working with artists including Sonic Youth, Guided by Voices, Beastie Boys, Dinosaur Jr, The Breeders and Foo Fighters.
Ad blocker interference detected!
Wikia is a free-to-use site that makes money from advertising. We have a modified experience for viewers using ad blockers

Wikia is not accessible if you've made further modifications. Remove the custom ad blocker rule(s) and the page will load as expected.